"Bait Car" helps nab car thieves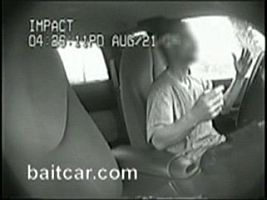 Since the implementation of its "Bait Car" program, the Arlington Police Department has made five arrests including that of two juveniles.

Video cameras and tracking devices are placed in these bait cars then parked in areas where most incidence of car theft occurs. A computer machine that automatically shuts the engine off is also installed on the car. Policemen are then sent out on the location whenever the bait car gives the signal.

In Tarrent County last year, 7,374 vehicles worth more than $63 million were stolen. The Tarrant Regional Auto Theft Task Force said that Chevrolet pickups, Ford pickups, Dodge pickups, Honda Accords and Honda Civics including its car parts are the most stolen car brands.